Water Activities
in Door County
Door County Water Sports: Dive Right In
In Door County, nearly everyone lives by the water. But it's more than just scenery. Our 300 miles of Lake Michigan shoreline are the doorway to endless aquatic adventures and water-based recreation ranging from fishing, swimming, and boating to windsurfing, shipwreck diving, and standup paddleboarding. The only question you need to answer is: the Green Bay side, the Lake Michigan side, or somewhere in between?
5 Ways to Get On the Water
Kayaking & Paddleboarding
Get in a workout out on the water or simply enjoy the feeling of slowly drifting across the waves by way of a kayak, paddleboard, or canoe. Door County has numerous kayak and paddleboard rentals providers throughout the county that will have everything you need for your trip, including boats, paddles, lifejackets, dry bags, and transportation. Find a Kayak or Paddleboard Company
Many also offer guided tours through some of the best hidden gems in the county you may not otherwise find, such as lesser-known cave systems, inland waterways, bluff views, shipwrecks, and bird- and wildlife-rich areas. More on Paddling 

Boat Tours
Gather your friends or family for a day of adventure and exploration on the water. Let our local guides entertain you with stories from the past and fascinating facts about the surrounding waters and landscape. After a scenic cruise on the water, you'll have a new appreciation for both Lake Michigan and Door County as a whole. Find a Boat Tour

Shipwreck Diving & Tours
With more than 275 shipwrecks in nearby waters, and Death's Door's reputation for causing most of them, our county is a haven for scuba divers, snorkelers, and maritime explorers of all sorts. Many shipwrecks rest in less than 60 feet of water, making them an easy destination to reach by boat or kayak. Check out the 135-foot Fleetwing up in Gills Rock or the Frank O'Connor near Baileys Harbor. Find Shipwrecks
Boating
There's no better way to feel that lake breeze on your face than in a motorized boat as it skates across the surface of the water. The many boat-rental businesses in the area can get you set up with a pontoon boat, speedboat, jet ski, and other water-sports equipment so you can take full advantage of the lakes. Find a Boat Rental
Have a boat of your own? Explore the many beautiful marinas and boat launches located throughout the county and plan your perfect boat day. 

Fishing
Door County boasts world-class fishing that draws anglers from around the country. You can also charter a boat and have an expert fishing guide take you to all the best spots and help you reel in salmon, trout, or whitefish. Have your catch cleaned, cut, and smoked or wrapped so you can bring the taste of the lake home with you. Just remember to pick up a fishing license for anyone older than 16.

Inland Lakes and Rivers
It's easy to get drawn to the big bodies of water that hug either side of the narrow peninsula, but often times the inland lakes and rivers are where you can find even more serene magic. Some, such as Kangaroo Lake and Clark Lake, are big enough for your power boat. Others, including Europe Lake, the Forestville Mill Pond, and the Mink River are better reserved for quiet, non-motorized boats like kayaks. More on Inland Lakes
---
Water Activities, Sports, & Rentals
Door County Gift Certificates
Use for lodging, restaurants, shopping, attractions, performances, groceries, tours and more!
View Participating Members
From the On the Water Video Series
Whether a leisurely boat ride or a day spent parasailing is more your speed, here's how to get on the water.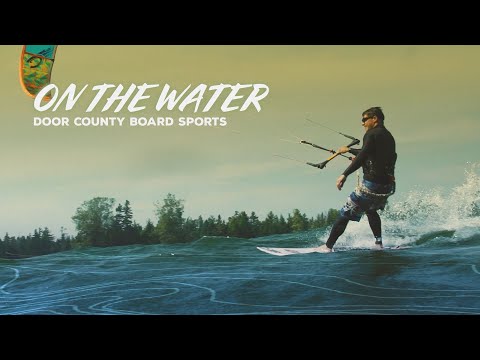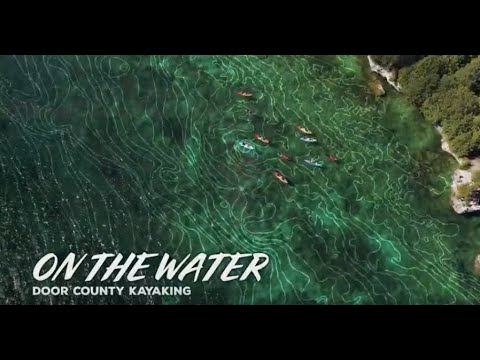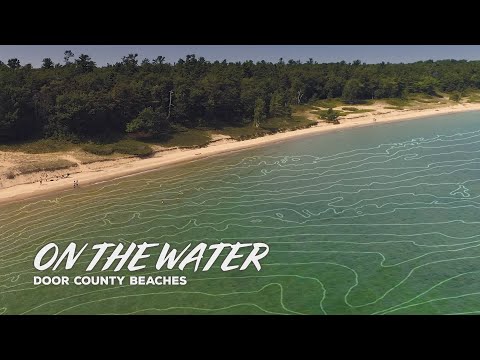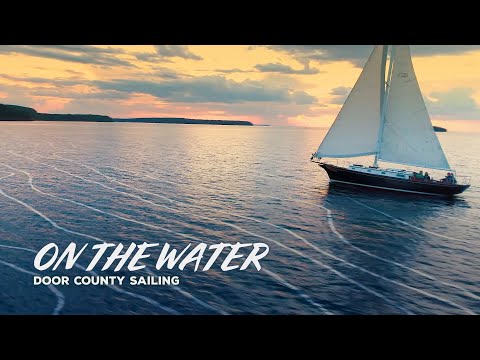 Scenes from the Greatest Lakes